Return to Headlines
Technology Teacher Spotlight
January/February
Hazel Zavla is this month's Technolog Teacher Spotlight.
November/December:
Craig Lira attended the University of Houston and earned his Masters at American Military University. He has been an educator for 15 years and currently teaches 8th Grade US History and Pentathlon. Some of his favorite technology tools are chromebooks and Ipads.
His favorite technology resources include zipgrade, google classroom, digital word walls, ipad timer counters, playposit.com, Kagan team tools, remind, Kagan selector tools, nearpod and super3dmaker,
www.studentsofhistory.com
, door24.org, teachingamericanhistory.org, icivics.org, gilderlehrman.org, nationalconstitutionalcenter.org, mrbri.org (Bill of Rights Institute), thehistorylist.com. Lastly, Mr. Lira loves zipgrade which he has been testing out this year. It makes grading go by fast and he can get 3 grade in the gradebook in 30 minutes after scanning them!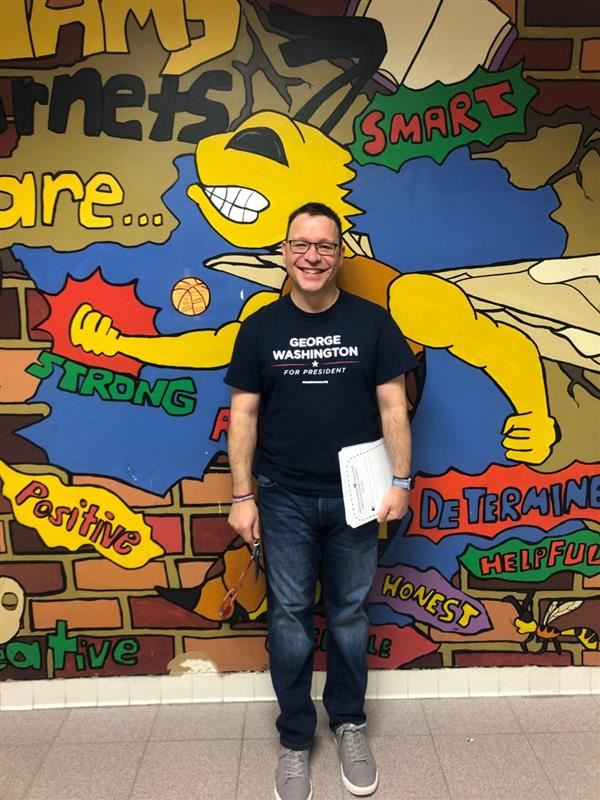 September/October: Kayla Pingsterhaus attended The University of Illinois at Urbana-Champaign. She is currently on her second year at WAMS and as a teacher. She teaches 8th grade science, 8th pre-ap science and STEM elective. Mrs. Pingsterhaus loves the Cleartouch Panel, specifically the Snowflake interactive activities because they allow her to create activities that give her students hands-on experience in applying what they know! She is a huge fan of using chromebooks in the classroom and wishes that she could go completely digital and do everything using some form of technology. This year she's excited to start using classroom clickers to poll students and check for understanding throughout the lesson with some quick multiple choice questions. This is old tech but it is new to students!
Mrs. Pingsterhaus loves Quizizz for mini-assessments/assignments during class. She assigns the quizizz through google classroom (this way there is no code the students have to type in, just click on a link), sets an expiration time, exports the scores to an excel sheet for grades and tries many other customizations! Students can also access quizizz through a join code if they are using phones so there are non-chromebook options.
Mrs. Pingsgtehaus tries to always include include chromebooks and the ClearTouch Panel in station activities that she incorporates into most of the units. Stations not only get her students moving but also helps her asses content in a variety of ways.