National Honor Society, John W. Hoke Chapter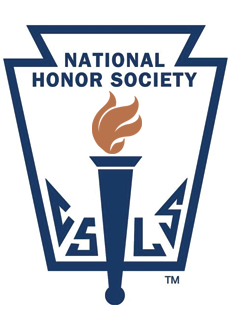 Purpose
The purpose of this organization shall be to create enthusiasm for scholarship, to stimulate a desire to render service, to promote leadership, and to develop character in the students at Galena Park High School.

How To Join
Every October, students are invited to join National Honor Society through a personal invitation delivered to their classroom. Students invited to join must meet the following criteria as stated in the Galena Park ISD Student Handbook and our chapter bylaws:

be sophomores, juniors, or seniors;

must have spent at least one semester in Galena Park ISD;

must have a 3.35 GPA on a weighted 4.0 scale; and

must not have been assigned to ISS, suspension, AEP in the previous year.

Once invited, students must complete a petition to join. The faculty council will vote on membership according to the guidelines listed here.

Membership Requirements


According to the Galena Park High School National Honor Society bylaws, an active member is one who:

Maintains the standards of the society: character, leadership, scholarship, and service;

Completes 15 hours of individual community service per semester;

Attends all meetings and NHS activities;

Pays annual dues of $10.00 which are used to fund our induction, t-shirts, and scholarships for seniors;

Maintains a minimum cumulative GPA of 3.35 on a weighted 4.0 scale.

Only those members who are up to date with membership requirements will be recognized and allowed to wear a stole at graduation.
Sponsor

Student Officers

Bernardo Vazquez, President

Churchill Couch, Vice-President

Deyanira Ramirez, Secretary

Nathalie De La Cruz, Treasurer

Victoria Tovar, Historian

Bianca Borrego, Parliamentarian



Meetings

Make-up meetings are the morning immediately after the general meeting

Faculty Council

Kendra Walker

Cynthia A. Tenaglio


Cynthia A. Tenaglio