North Shore Middle School Drill Team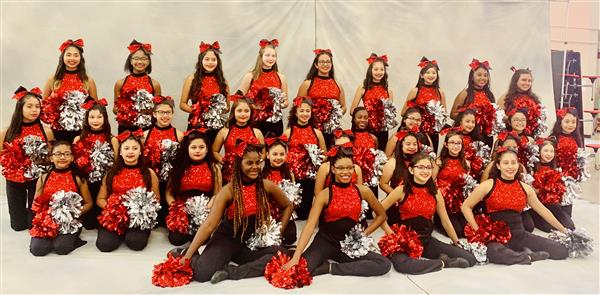 Mrs. Cherry Comeros
Director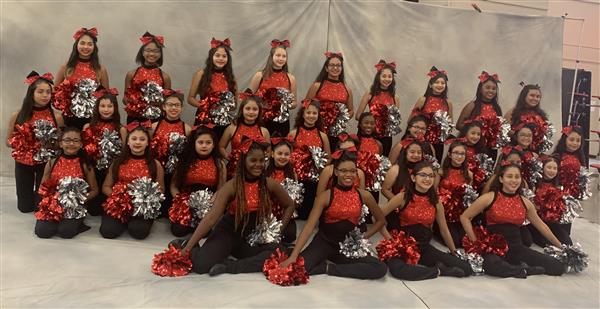 NSMS Fillies Drill Team History
2002-2003 was the induction year for the Fillies dance team. The program has been a huge success. The girls perform for NSMS at various sporting events. The Fillies organization is devoted to helping girls improve as dancers and responsible individuals.

The team received a double division one plaque at the Spotlight Dance Productions Competition in 2006. They were also awarded two special judges' awards for best kicks and best technique. The Fillies competed on Saturday, March 4, 2006 at the Show time International Contest and came back as GRAND CHAMPIONS in the junior division! This is the best award a team can receive. We were so proud of them! To receive this award, you must score a 92 or better on all routines (we brought 4) from all 3 judges, and you must out score the other competitors in your division. They received an exceptionally tall 4 foot trophy. They also won several judges plaques, as well as, BEST IN CATEGORY, on several of their routines, AND they won a SWEEPSTAKES trophy for receiving a division 1 on all 4 routines.

Thank you so much to the administrators, faculty, and staff of North Shore Middle School who have given both the directors and the team unconditional support. A HUGE thank you goes out to the parents who have spent countless hours raising money for these girls to get these awesome experiences. Not to mention, they looked great in their beautiful costumes that the booster club purchased! The directors couldn't help this team to accomplish this without the help and support of parents. Your dedication to your daughter, patience, understanding, and support that you've given is appreciated more than you know.