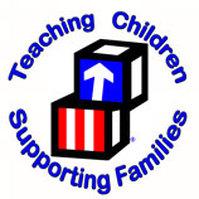 Early Head Start
The Galena Park ISD Early Head Start (EHS) program, located at 1908 2nd street in Galena Park, is a federally funded program for low-income families, infants/ toddlers, and pregnant women. The EHS program provides services to eligible families residing in zip codes 77015, 77029, 77049, and 77547. The mission of the Early Head Start Program is to support expectant families, teen parents and infants/toddlers and their families and program staff in a way that respects the abilities and uniqueness of each group to enhance parenting skills, participate in shared decision making and fully utilize opportunities for self-sufficiency and goal attainment.

As a child development center, it's emphasis is to promote child health with the major focus on the nutritional, educational, social, and health needs of children and their families. Following best practices, the program offers a wide array of services, all meeting Head Start Performance Standards and the Head Start ACT, including but not limited to:

Establishing developmentally appropriate and culturally sensitive services for infants/toddlers and families;

Building effective relationships with families;

Promoting family involvement;

Creating developmentally appropriate environments;




Establishing effective networking, collaboration, and community advocacy skills;

Providing inclusive services for children with special needs;

Assisting pregnant women through pregnancy and child birth education;




Ongoing program and professional development, and




Maintaining on-going program evaluation and continuous improvement.

Named William F. (Bill) Becker Early Childhood Development Center, GPISD's Early Head Start center is a place where Educare teachers and administrators alike devote their efforts toward providing quality services to children and families.

The Fatherhood Connection, a service component of EHS, was developed to encourage fathers and/or other male family members of Early Head Start enrolled children to take a lead role in their children's learning & development and to assist in their personal educational, employment, and parenting needs. Not only is the goal to develop and increase involvement of fathers in their children's learning and development, but to help them develop a lasting relationship with their children in order to foster the child's optimal development. Fathers are assisted in accessing community services and resources. Supported by a team of experienced staff, family needs are assessed with regard to providing assistance with planning for self-sufficiency and family goals. Group meetings, family centered activities and events provide a time for fathers and male family member participants to be involved directly with Early Head Start program planning.
Attendance Counts

Attend Today- Achieve Tomorrow, Don't Let Absences Add Up!
Contact Info
Director of Early Head Start
Ana Lara

Secretary to the Director
Barbara A. Brorsen

Health Specialist
Vanessa Melendez

Education Coordinator
Chanelle Godfrey

Fatherhood and Partnership Specialist
David Jenkins

Early Head Start
1908 2nd St.
Galena Park, Tx 77547
832-386-2000 (office)
832-386-2020 (fax)

Office Hours: 6:30 a.m. - 3:30 p.m.